Using poured PU for Contoura™ Insoles eliminates 64% of material manufacturing waste and increases manufacturing efficiency by one third.
33%
Manufacturing Efficiency
67%
Less Electricity Usage
79%
Reduced C02 Emissions
Duradye™ Lining
Smarter manufacturing means that the product is not just eco-friendly, but it delivers previously unattainable product standards. Contoura™ uses Duradye™ fiber which has dye added to the PET pellets during the melt spinning process, prior to the extrusion of the yarn.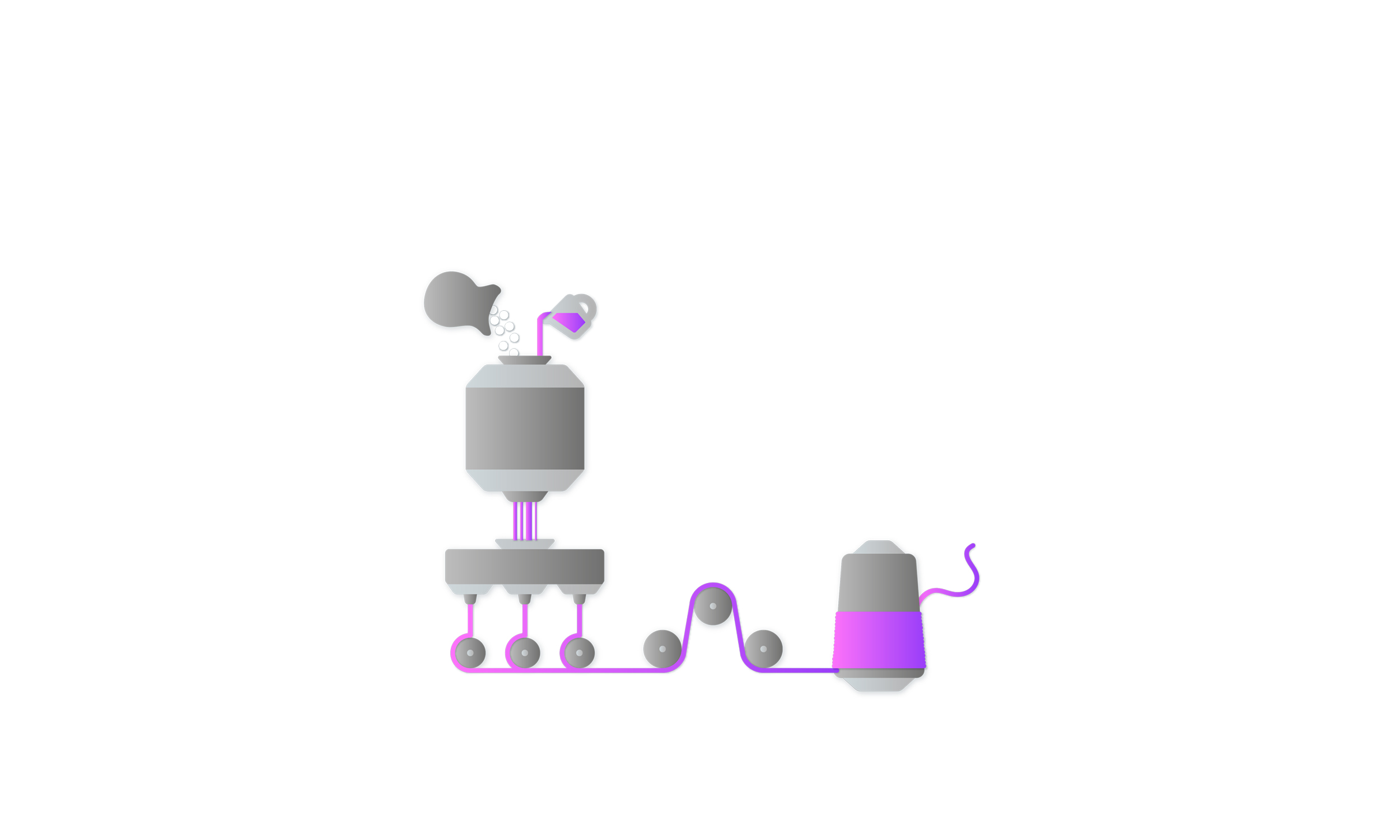 COLOR ADDED FIRST
Adding the color during the melt process cuts down on the required heat and energy needed to produce dye a material, and significantly cuts down on the water and resulting pollutants due to not needing the dye bath and rinsing process.
DURADYE™ BENEFITS
Washable

Fade Resistant

Ultra Durable

Less Water Waste

Low Energy Dye Process
PROS OF DYED THRU FIBER
This produces a pre-dyed fiber with stronger, more vibrant colors and excellent colorfastness. Because the fiber is dyed all the way through, it is far more durable and resistant to fade. Most fibers have a non-dyed core, which over time can start to show through as the surface encounters wear and tear or multiple washings.
WORK SMARTER, NOT HARDER.
Contoura continues to raise our own innovation and sustainability standards. It should just be an assumed way forward. Whether this is by streamlining manufacturing processes, reducing waste and chemicals, or using cleaner raw materials, we consider it our responsibility to be constantly looking for smarter, better ways to build product.
True innovation should always raise the standard.